Forum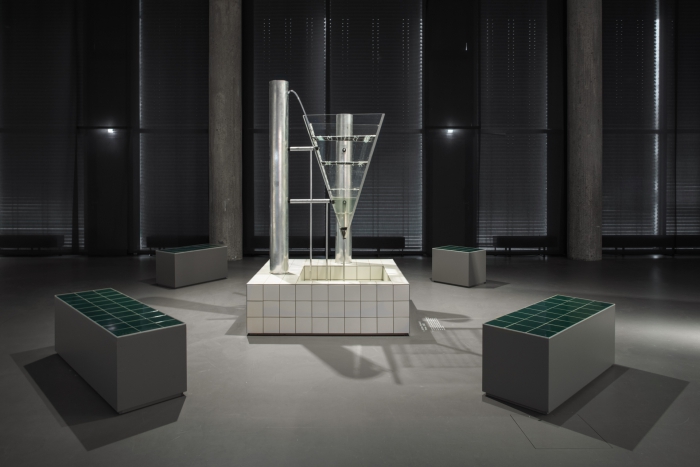 Focusing on infrastructure for future networks of care, Forum is an installation and web application by artist Jelena Viskovic inspired by the ReUnion.network.* Playing on the public/private aspects of fountains and indoor bath culture, the installation is both a "discrete leisure" and public space that features a salt crystallization process, sculpturally marking a local space-time relation. Visitors are invited to interact with this process through a web application as they become part of a network of users connected through shared space and distributed time.
*ReUnion is an initiative that proposes an ecosystem for collective well-being through P2P care agreements and relationship-driven cryptocurrency in response to society's atomization. http://reunionnetwork.org
Credits and collaborators
Sculptor/Fabricator: Thomas Grogan
Technical Assistant: Akinsola Lawanson
Fabrication Assistant: Thomas Pearson
Web Development: Rites Network (Tamas Pall, Tamas Marquetant), Akinsola Lawanson
Special Thanks: Anna Mikkola, Laurence Symonds
In cooperation with the Digital Solitude program of Akademie Schloss Solitude.