Impression of the opening of transmediale 2020 End to End
Impression of the opening of transmediale 2020 End to End
Photo: Laura Fiorio, transmediale, CC BY-SA 4.0
Related artworks:
Submitted by
tabea
on Wed, 18.12.2019 09:00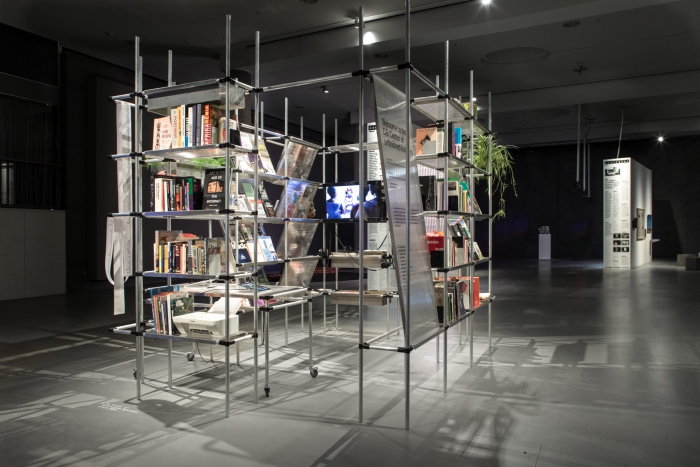 C& Center of Unfinished Business is a walk-in bookcase structure and reading room that offers visitors an extraordinary, sometimes disconcerting selection of books examining the structures and blind spots of colonial power relations, which continue to impact art, sciences, and society today. Centered around questions of the many layers of global "networks, this edition of the C& Center was developed, as a "collaborative filtering," with students of the Institute of Art in Context (UdK Berlin) in response to transmediale 2020."
It offers a tool for further reflection on the reach and limits of critical network cultures.
C& Center of Unfinished Business is a project initiated by Julia Grosse and Yvette Mutumba, the cofounders and editors-in-chief of the art magazines Contemporary And (C&) and Contemporary And America Latina (C& AL).
Supported by the Goethe-Institut.