no bodies welcome I all bodies welcome
no bodies welcome I all bodies welcome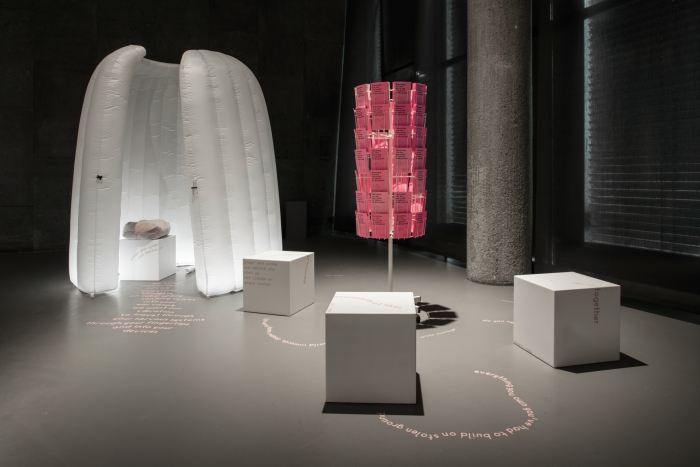 In their work, Aay Liparoto acknowledges our interdependence with technology for information, work, sex, entertainment, socializing, health care, and everything in between. What does this mean for queer feminist bodies, which rely on DIY information exchange? Housed in a "void pod," this speculative choir piece is created through workshops with HOT BODIES – CHOIR, a queer, LGBTQIA+, and feminist choir based in Brussels. Cocooned in light and sound, the singers' voices invite us to reflect upon the power and politics of online spaces. The artwork is informed by Liparoto's research and Not Found On—a nonpublic wiki cocreated through workshops with, by, and for feminist queer bodies to record and exchange knowledge. The accompanying publication chronicles the collective thinking behind the project.
With the support of the Flemish government and the Flanders Department of Culture, Youth and Media.
With the support of the Creative Industries Fund NL.
With the support of FACT Liverpool, the EMARE Residency, the Creative Europe program of the European Union, WORM, and Publication Studio Rotterdam.